Cobra Biologics AB, a leading international contract manufacturing organisation (CMO) of biologics and pharmaceuticals, and QuiaPEG Pharmaceuticals AB have signed an agreement regarding a strategic collaboration focused on the refinement of biopharmaceutical products utilizing QuiaPEG´s novel PEGylation technology platform. Cobra has three GMP approved facilities, each with expertise tailored to serving customers across the world.
There is an extensive scientific and commercial interest in specialist PEGylation technologies and improving present manufacturing methodologies of PEGylated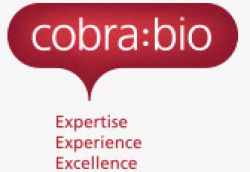 biopharmaceuticals as the cost of biopharma productioncontinues to rise. The strategic collaboration between QuiaPEG and Cobra will give Cobra clients access to the proprietary technology for pharmaceutical development including life-cycle management.